Yay, we have the paw-riffic Lovable Lobo, wolf pup extraordinaire and the star of the Lovable Lobo series of books,
here to introduce this week's word of the week: ANALYZE. Can you use the word ANALYZE in a sentence?
Here is how you may connect with our guest, Lobo:
still have guest openings in 2015:
This post has been included in: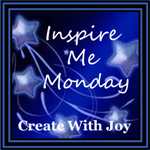 We are most creative with our videos.
How are you creative this week?
Thank you for reading and sharing,
Katrina von Cat the Master of Wisdom and Knowledge (and Stanley)
**********************************