Author and Illustrator, Matt Phelan, is our paw-tastic video guest this week. Mr. Phelan is the author-illustrator of the award-winning graphic novels, The Storm in the Barn, Around the World, and Bluffton. He also has illustrated many books including The Higher Power of Lucky by Susan Patron, which won the 2007 Newbery Medal. He is an all-around great guy, as we share in this post, and he is an upcoming guest on "The Write Chat" - look for his interview in December!
Mr. Phelan is
here to introduce this week's word of the week:

SOJOURN

. Can you use the word SOJOURN in a sentence?
Connect with our guest, Matt Phelan:
We are full for 2014 but
still have guest openings in 2015!
Don't wait to sign-up!
Did you catch the newest episode of The Write Chat?
This post has been included in: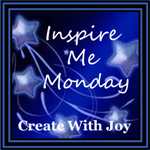 We are most creative with our videos.
How are you creative this week?
We are in the midst of our
Book Blasty Tour
with a $25 Giveaway.
Enter now
.
We have
free printables
for our books, words of the week, and more at
Kid Lit Printables
.