Taurean J. Watkins, Founder, Editor-in-Chief, and "The Literary Rat" of "Talking Animal Addicts" is our paw-tastic video guest this week. Taurean's radio hosts, Guido and Bonnie, are
here to introduce this week's word of the week:

CRIMSON

. Can you use the word CRIMSON in a sentence?
Connect with our guest, Taurean J. Watkins:
still have guest openings in 2015:
This post has been included in: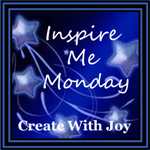 We are most creative with our videos.
How are you creative this week?
We are in the midst of our
Book Blasty Tour
with a $25 Giveaway.
Enter now
.
We have
free printables
for our books, words of the week, and more at
Kid Lit Printables
.