New York Times Best-Selling Author, Chris Grabenstein, is our paw-tastic video guest this week. Mr. Grabenstein is the author of Escape from Mr. Lemoncello's Library, which has been on the NY Times Best-Selling List for the past 19 weeks! He also wrote with James Paterson, I Funny, I Even Funnier and coming soon I Totally Funniest. He is another all-around great guy, as we share in this post, and he is an upcoming guest on "The Write Chat" - look for his interview in January!
Mr. Grabenstein is
here to introduce this week's word of the week:

CONUNDRUM

. Can you use the word CONUNDRUM in a sentence?
Connect with our guest, Chris Grabenstein:
Yes, we are looking for more guests for this school year. Please consider joining us. Don't wait to sign-up!
Did you catch the newest episode of The Write Chat?
This post has been included in: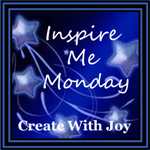 We are most creative with our videos.
How are you creative this week?
Thank you for reading and sharing,

Felicia, our Author, was recently interviewed by the Reading Eagle.
Katrina's Word of the Week
.
Don't miss Something's Awry Productions' Movie Premiere Party: This Saturday!