Welcome to the 48th
Kid Lit Blog
Hop
! Before we get to hopping, we would love to share a photo journal of our author's busy (
and exciting
) weekend.
Of course, Friday began the excitement with Halloween.
Lego even joined in.
2014 Lititz Teen & Kid Literature Festival, Pictured above: Jenni Holm, CeCe Bell, Tom Angleberger, Felicia Maziarz, Erik Weibel & Matt Phelan.
Felicia and Erik (co-hosts of
The Write Chat
) were able to interview
Mr. Matt Phelan
for an upcoming episode (
bottom picture in the collage above
).
Sunday rounded out the weekend with
Something's Awry Productions' Premiere Party.
This talented production company was kind enough to include Felicia in their festivities. Felicia and her parents said the party was great and that the movies were phenomenal. We hope the films are well-received in the film festival circuit. Paws-crossed. :-)
Photos courtesy of Something's Awry Productions.
Stanley & I are still recovering from all of the excitement - and we stayed home.
Ha! How was your weekend?
We are excited to participate
in
Wordless Wednesday
Blog Hops.
We encourage you to visit them as well.
Thank you to all of the fabulous hosts!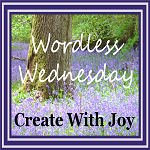 We didn't forget about the
Kid Lit Blog Hop
, which is the whole point of this post, right? The Kid Lit Blog Hop is
where we continue to develop a dynamic and engaged community of children's books bloggers, authors, publishers, and publicists. Please know that you are always more than welcome to join us by popping in a post and hopping around to meet some of your fellow Kid Lit bloggers and authors! We are pleased to be welcoming two fabulous co-hosts this week: Kimbra, the blogger behind
The Barefoot Librarian
and Tiffiny from the blog,
Spark and Pook
. We wave our paws "hello," to Kimbra and Tiffiny!
Happy Hopping!
Kid Lit Blog Hop Rules *Please Read*
1. We ask that you kindly follow your hosts. You can follow us any way you choose (Email, GFC, Twitter, Facebook, G+, Pinterest, etc.), but we've added our preferences below. If you could just give us a quick "follow" or "like" that would be much appreciated! Make sure to leave us a message if you are following us (i.e., on Twitter or Facebook or on our websites) and we will be sure to follow you back. Thanks! :-)
Hostesses:
Co-Hosts:
2. Link up any Kid Lit related post. This can be a link to a children's book review, a discussion about children's literature/literacy, or a post on a recently-read children's book or one that you love from your childhood.
* Don't link directly to your blog, it must be a specific post.*
* For Authors, we prefer you to link to your blog if you have one. Please link unique posts each time ~ no repeats please. *
* Make sure you include an image relevant to the POST (e.g., book cover), not your blog button or photo of yourself.*
* Feel free to link more than one post.*
3. Please visit AT LEAST the TWO LINKS directly ahead of your own and leave them some love in the form of a comment. We are trying to build a community of bloggers, readers, parents, authors, and others who are as passionate about children's literature as we are so please CONNECT and follow any or all of the blogs that interest you!
4. If you like, grab the button above and put it somewhere on your blog, preferably the post you're linking up. If you'd prefer, you can just add a text link back to this Hop so that others can find it and check out all these great book links!
5. It would really help us get the word out about the Kid Lit Blog Hop if you would be so kind as to tweet, share, and spread the word about the Hop!
Interested in co-hosting the Kid Lit Blog Hop? If you've joined us before, you are welcome to join us again! Please email renee @ motherdaughterbookreviews (dot) com and put Co-Hosting Blog Hop in the subject line.
Happy Hopping!