Felicia and Carly are our paw-tastic video guests this week. Felicia is our very own author and goes by Neighbor Girl around here. You may learn more about her here. Carly is a super-talented friend of Felicia's who you may find on stage often.
Thank you, Felicia & Carly for
introducing this week's word of the week:

TAPESTRY

. Can you use the word TAPESTRY in a sentence?

Yes, we are looking for more guests for this school year. Please consider joining us. Don't wait to sign-up!
Did you catch the newest episode of The Write Chat?
This post has been included in: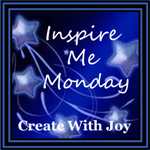 We are most creative with our videos.
How are you creative this week?
Thank you for reading and sharing,

Felicia, our Author, was recently interviewed by the Reading Eagle.
Katrina's Word of the Week
.