Young author, Rena Marthaler, and her friends
are our paw-tastic video guests this week.
T
hank you, Rena, Kylie and Margie for introducing this week's
word of the week:
EFFERVESCENT
.
Can you use the word EFFERVESCENT in a sentence?
Our Guest Spots are filled for the entire School Year.

This post has been included in: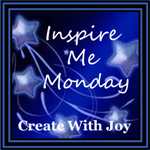 We are most creative with our videos.
How are you creative this week?
Thank you for reading and sharing,
See what Lego is up to on our Wordless Wednesday posts
.