Welcome to the 50th
Kid Lit Blog
Hop
! Before we get to hopping, today, we would like to share this Wordless Wednesday Writing Prompt with you...Cool Mom & Neighbor Girl finally captured a photo of Lego that highlights his tripod kitty-ness.
That missing leg has him sitting in funny positions sometimes. What do you think of this one?
Poem? Story? Haiku? Question? What does this picture bring to your mind?
Join the fun by writing your thoughts in the comments below.
We encourage you to visit them as well.
Thank you to all of the fabulous hosts!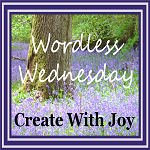 And since we all have at least one geek to shop for... check out
And now back to
The Kid Lit Blog Hop,
where we continue to develop a dynamic and engaged community of children's books bloggers, authors, publishers, and publicists. Please know that you are always more than welcome to join us by popping in a post and hopping around to meet some of your fellow Kid Lit bloggers and authors!
We are pleased to be welcoming a new Permanent Hostess to the Hop. Please welcome Naila from
Reading Authors
, a fabulous book blog. Welcome Naila! Also, please note that for the month of December, we will only be hosting one Kid Lit Blog Hop which will be open for 2 weeks, instead of one.
Happy Hopping everyone and enjoy the Hop!
Kid Lit Blog Hop Rules *Please Read*
1.
We ask that you kindly follow your hosts.
You can follow us any way you choose (Email, GFC, Twitter, Facebook, G+, Pinterest, etc.), but we've added our preferences below. If you could just give us a quick "follow" or "like" that would be much appreciated! Make sure to leave us a message if you are following us (i.e., on Twitter or Facebook or on our websites) and we will be sure to follow you back. Thanks! :-)
Hostesses:
2. Link up any Kid Lit related post. This can be a link to a children's book review, a discussion about children's literature/literacy, or a post on a recently-read children's book or one that you love from your childhood.
* Don't link directly to your blog, it must be a specific post.*
* For Authors, we prefer you to link to your blog if you have one. Please link unique posts each time ~ no repeats please. *
* Make sure you include an image relevant to the POST (e.g., book cover), not your blog button or photo of yourself.*
* Feel free to link more than one post.*
3. Please visit AT LEAST the TWO LINKS directly ahead of your own and leave them some love in the form of a comment. We are trying to build a community of bloggers, readers, parents, authors, and others who are as passionate about children's literature as we are so please CONNECT and follow any or all of the blogs that interest you!
4. If you like, grab the button above and put it somewhere on your blog, preferably the post you're linking up. If you'd prefer, you can just add a text link back to this Hop so that others can find it and check out all these great book links!
5. It would really help us get the word out about the Kid Lit Blog Hop if you would be so kind as to tweet, share, and spread the word about the Hop!
Interested in co-hosting the Kid Lit Blog Hop? If you've joined us before, you are welcome to join us again! Please email renee @ motherdaughterbookreviews (dot) com and put Co-Hosting Blog Hop in the subject line.
Happy Hopping!
Powered by Linky Tools
Click here
to enter your link and view this Linky Tools list...
Thank you for reading and sharing,