We are thrilled to have award-winning author Meg Dendler return to our Word of the Week videos (she also introduced the fun word: HOBNOB) .
T
hank you, Meg, for joining us once again, for sharing Max with us, and for introducing this week's word of the week:

CHORTLE

.
Can you use the word CHORTLE in a sentence?
Connect with our guest, Meg Dendler:
Our Guest Spots are filled for the entire School Year.
This post has been included in: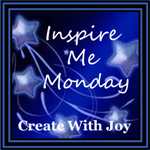 We are most creative with our videos.
How are you creative this week?
Find great homeschooling blog posts.
Thank you for reading and sharing,
See what Lego is up to on our Wordless Wednesday posts
.